Sputter Targets for Data Storage & Others
As an comprehensive and proffesional manufactureres serving for coating and thin film industry. Our partner als provides a complete service sputtering targets that used for Magnetic Data Storgae, Optical Disc, Semiconductors, etc. In this case, customers can do one-stop shopping of targets material and basket of technology consulting service, which can rally save time and cost for the customers.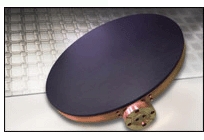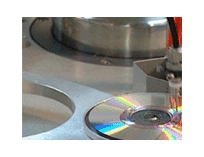 You can save time and costs if you cooperate with us. We are looking forward to receive your request for quote.
| | | | |
| --- | --- | --- | --- |
| Element | Formula | Purityt (%) | Density (g/cm³) |
| Gold | Au | 99,99 | 19,3 |
| Silber | Ag | 99,99 | 10,5 |
| Kupfer | Cu | 99,9 - 99,99 | 8,96 |
| Aluminium | Al | 99,5 - 99,99 | 2,70 |
| Silikon | Si | 99,999-99,9999 | 2,33 |
| Chrom | Cr | 99,5 - 99,99 | 7,19 |
| Chrom Molybdän | CrMo | 99,5 - 99,95 | / |
| Chrom Wolfram | CrW | 99,5 - 99,95 | / |
| Chrom Molybdän Tantalum | CrWTa | 99,5 - 99,95 | / |
| Cobald Eisen Boron | CoFeB | 99,5 - 99,95 | / |
| Titanium Aluminium | TiAl | 99,5 - 99,9 | / |
| Aluminium Silikon | AlSi | 99,9 - 99,99 | / |
| Aluminium Kupfer | AlCu | 99,9 - 99,99 | / |
| Silber Titanium | AgTi | 99,9 - 99,99 | / |