Sputter Targets for Optical Communication Coating
Optical communication coating means thin film filters (TFF) for DWDM (Dence Wavelength Division Multiplex). The target material has to be really high purity and very fine grain size in interior structure. Our target material is superior in coating work efficiency onto optical communication glass fibre cures quickly and can afford an optical communication glass fiber of high quality having a closlely adhered cured film rich in flexibility and uniformity.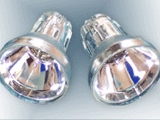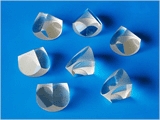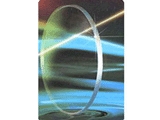 We have several year of good experience to supply SiO2, Ta2O5, Au, Ag, Cr, Ta, Nb, Ni, Al to used for production of 200 GHz, 100 GHz und 50 GHz DWDM (dense wavelenght division multiplex) Filters.
Our customer us coating systems like Optorun, Leybold, Shincro, Veeco etc.
| | | | |
| --- | --- | --- | --- |
| Element | Formula | Purity (%) | Dencsity (g/cm³) |
| Silicon Dioxide | SiO2 | 99,99 - 99,999 | 2,2 |
| Tantalum Pentoxide | Ta2O5 | 99,99 | 8,7 |
| Chromium | Cr | 99,5 - 99,99 | 7,19 |
| Tantalum | Ta | 99,9 - 99,99 | 16,6 |
| Titanium | Ti | 99,6 - 99,995 | 4,51 |
| Niobium | Nb | 99,9 - 99,95 | 8,4 |
| Nickel | Ni | 99,9 - 99,99 | 8,9 |
| Silver | Ag | 99,99 | 10,5 |
| Gold | Au | 99,99 | 19,3 |
| Siver Gold | AgAu | 99,9 - 99,99 | / |
| Silver Copper | AgCu 72/28wt% | 99,9 | / |